Zhang Jian (Chang Chien) Memorial Hall
Zhang Jian (1853 - 1926), nicknamed the "King of Nantong" is a well known local statesman and industrialist of Nantong. He was a famous scholar at the very end of the China's last ancient Dynasty, the Qing Dynasty, and he started his most brilliant career by founding modern industries including cotton mills in 1899, schools, libraries, theaters, and museums. The initial cotton mill finally developed into an industrial complex that included flour, oil, and silk reeling mills, distillery, a machine store, and so on. Zhang Jian also founded many educational institutions, including an early teacher-training school founded in 1900s, an agricultural school, an industrial school, and a medical school. These schools, with more than 320 different academic areas, developed and eventually merged into today's Nantong University. Jian is a great man not just in the city's history but also in China's history, and his productive career has left Nantong a solid foundation economically, industrially, and culturally, preparing the city for a brilliant future. The memorial hall is a park and garden style complex that has collected more than one thousand pictures and items showing Jian's live, family, creative careers in different periods.
Comments
If you want to know the modern history of the city, this museum is an excellent place to go.
---
Back to home page
Advertisement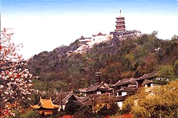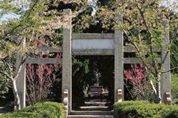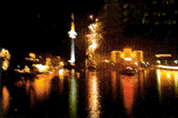 Advertise
Web Services
Live Poll
---