Jiangsu.NET Score


| | |
| --- | --- |
| Location: | Nantong |
| Address: | Address: Langshan Town, Chongchuan District, Nantong, Jiangsu 226004, China |
| Fee: | Ticket: 30 Yuan/ticket in peak season, 20 Yuan/ticket in off season |
| Operation: | Operation: 7:00 – 20:00, Monday to Sunday |
| Route: | Route: Bus No. 13 to Langshan Hill. |

---

| | |
| --- | --- |
| Phone: | 86-513-8570 5055 |
| Email: | |
| Website: | |
The Langshan Hill (Hill Langshan), "Wolf Hill" in Mandarin, is one of the well-known tourist attractions in Nantong. The hill was named Wolf Hill as there were once wolves living on the hill, but others believe the name was given in accordance to its wolf-like shape. The Langshan Hill is located in the southern suburb of Nantong and 5 km far from the downtown core of the city. The hill is only 107 meter tall and lies on the southern bank of Yangtze River. Extending more than four kilometers, Langshan Hill stands along the Yangtze River bank, flanked by two hills - Junshan and Jianshan - to its east, and two hills - Ma'an and Huangni - to its west. They make up the Five Hills. The hills, together with its surrounding natural reserve and historic relics, create one of the most attractive tourist region in Nantong. On the summit of Langshan Hill, tourists will gain a broad view of the river course together with the vast surrounding green land. The famed Guangjiao Temple, which is a Buddhist shrine established in the Tang Dynasty, is located in the area and is comprised of a huge comprehensive complex that consists of diverse facilities and historic relics. These sites include Zhiyun Pagoda, Zheyin Terrace, tombs, Cuijing Buddhist Hall and many pillars and stones engraved with poems, pictures and characters left by emperors, famous Buddhists, poets, politicians, and writers. In addition, the natural beauty of the hills and their surrounding scenic zone provide fabulous landscapes and green land well protected by the local communities and government. The Langshan Hill has been listed as one of the nationally prestigious 4-AAAA tourist locations and is one of the must-see sites in Nantong.
Comments
This is only national 4AAAA tourist destination in Nantong and Guanjiao Temple is one of the most well-known Buddhist shrine established more than one thousand years ago, plus lots of historic relics. Highly recommended.
---
Back to home page
Advertisement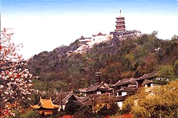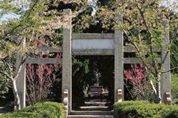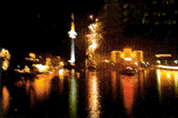 Advertise
Web Services
Live Poll
---